IT that works for you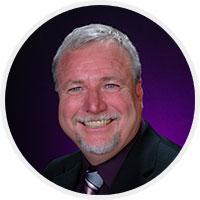 Started in 2004, Onsite Technical Services is a complete technology solution provider. We are 100% committed to making sure business owners have the most reliable and professional IT service in Phoenix. Our team of talented IT professionals can solve your IT nightmares once and for all.
Here's why so many businesses depend on Onsite Technical Services for complete IT services and support:
We Are Local
We know you're busy and have made a commitment to making sure your computer problems get fixed FAST. While most repairs can be done remotely using remote management tools, what happens when Internet connection is down, or you need someone to come to the office to take a look at something? It's going to be a long wait, since most IT service providers use technicians based in foreign countries. Instead of  having someone "walk you through" fixing your computer problems, wouldn't you rather have someone in your community? We are your neighbor, and can be in your office within minutes if necessary.
No Forced Long-Term Contracts
If you've ever wanted to stop a service, but were told you have to wait for three years or pay a hefty penalty, then you'll understand why long-term contracts can sometimes be a burden. While there are certain benefits in long-term contracts and agreements, we don't force our clients into signing one. All of our agreements have a 30 day out. If you are not happy with our services let us know and we will work with you to transition to a new support provider. We want you to keep working with us because you love us, not because you're "locked" in. This means that you can cancel the service at any time, if you feel it is not the right fit.
We Answer Our Phones Live
When you are calling your IT company with an important issue, wouldn't you prefer to speak with a real person, rather than wade through voice prompts and leave a message that nobody ever responds to? We answer our phones live during business hours. Afterhours if you do leave a message, we will respond to your support requests within the hour.
All Projects Are Completed On Time And On Budget
When you hire us to complete a project for you, we won't nickel-and-dime you with unforeseen or unexpected charges or delays. We guarantee to deliver precisely what we promised to deliver, on time and on budget, with no excuses.
We Won't Hold You Hostage
Many IT service providers have a habit of not providing their clients with clearly written, simple and easy-to-understand documentation that outlines key network resources, passwords, licenses, etc.  This is all an attempt by these IT companies to make it difficult for their customers to move to a different provider if they are not satisfied with the level of service. This does not make sense, and is, to say the least, unethical and unprofessional. As a client of ours, we'll provide you with full, written documentation of your network and all the resources, software licenses, passwords, hardware, etc., in simple terms that you can understand anytime you request them. We keep our clients by delivering exceptional service — not by keeping them in the dark.
Peace Of Mind
We monitor all of our clients' networks round-the-clock. This means you never have to worry that a virus has spread, or a backup has failed to perform. Onsite Technical Services will watch over your entire network, taking the management and hassle of maintaining it off your hands. This means you can stop worrying about your IT systems, security and backups, and you can focus on things that may have been on your wish list for a long time like growing your customer base and running your business, taking a vacation, spending time with friends and family, or just being able to sleep like a baby.
Our custom service packages deliver what you need and want without overstepping the boundaries of your budget. From cloud services to data backup, Onsite Technical Services is here to team up with you and your company for expert support.